ITARC 2013
27-02-2013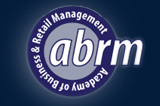 We kindly invite to participate in International Trade & Academic Research Conference (ITARC) in London, 4th - 5th November 2013.

The dynamics of international trade have taken on an added significance in the light of the challenges created by the recent global financial crisis. Entire sectors and even nations have begun to reassess their trading relationships and the more enlightened are eager to gain an insight into the theories and processes that have helped certain economies to weather the storm. The emerging giants of Brazil, China and India are demanding greater attention and ensuring that practitioners and academics alike invest more time and resources in understanding where their economies are at and how they will shape future of international trade.
Since the Doha Development Round (Doha Development Agenda - DDA) began in late 2001 the issue of international trade has gained greater prominence. This academic conference is intended to contribute to the emerging theoretical understanding and empirical base and to further advance the understanding and practice of business especially international trade & management. We welcome empirical and theoretical papers which advance our knowledge of these important areas. This conference will be the platform for dissemination of knowledge, provide a learned reference in the field and facilitate communication between academic, research experts, business leaders and practitioners. The following list is indicative of the types of contributions which may be appropriate. However, it is not intended to be exhaustive and rather is illustrative.
Draft Submission Deadline : 30th September 2013
Final Paper Submission Deadline : 21st October 2013
Publication Release : 4th November 2013
For further information: http://www.abrmr.com/conference_detail.php?id=95