Rhodes Youth Forum 2013
30-03-2013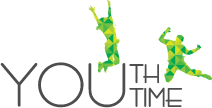 In September 2013 the Rhodes Youth Forum will gather together more than 100 young people who are prone towards responsibility and constructive behavior in the current changes the contemporary world is undergoing. Debates with high level experts from various fields will touch on ways to keep a cultural identity in a multicultural society, to preserve traditional and non-material values, to actively participate in public and social life. The Forum is an attempt to think about global challenges by putting a young person in the center of all our activities.
The organizer of the RYF – the International Youth Time Movement – unites young leaders who show strong proactive behavior perfectly in line with the motto 'acting not only in words but in deeds'. As a result, the full development and professional presentation of the project is the key condition for participation. Young leaders will get the opportunity to be supported by the Rhodes Youth Forum partners. The Youth Time Intellectual Сlub will provide the most viable projects with professional and expert consulting.
Fields of projects:
1. Media and Internet Projects
2. Social and Volunteering Projects
3. Infrastructure and Logistic Projects
4. Preservation of the Cultural Identity and Traditional Values in a Global World
Deadline for applications: May, 1st, 2013.
For further information follow the link http://youth-time.org/ryf-2013