Beyond Austerity vs Growth: The Future of the European Political Economy, Sheffield, UK
24-01-2013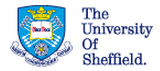 Call for Papers for the second annual SPERI conference: Beyond Austerity vs Growth: The Future of the European Political Economy
Halifax Hall, University of Sheffield
1-3 July 2013
The global financial crisis has pitched the European political economy into arguably its most profound crisis since the war. What is the future of the European political economy in a post-crisis world order? Can Europe grow again and what aspects of its growth models and the institutional architecture in which they have been embedded need to be recast to secure that growth? How can European growth be made both institutionally and environmentally sustainable in the decades ahead?
The aim of the conference is to provide a context in which alternative strategies and models of growth for the European economy can be proposed, debated, evaluated and assessed by academics and policy-makers alike.
Confirmed plenary speakers include: Peter Katzenstein (Cornell University), Vivien Schmidt (Boston University), Iain Begg (LSE), Stuart Holland (Universidade de Coimbra and former MP) and David Marsh CBE (Chair SCCO International and co-Chairman, OMFIF).
We invite papers and proposals for panels and roundtables on the following general themes:
• The changing place of Europe in the world economy
• The future of European varieties of capitalism – convergence, divergence or continued diversity?
• The nature of the crisis in the Eurozone
• The future of the Eurozone
• The endogenous and/or exogenous character of the crisis in Europe
• The experience of the crisis in different European economies and their differential prospects for growth in the years ahead
• The prospects for a greening of growth in Europe
• The process of European integration after the crisis
• Europe's changing economic interdependence
Email proposals to Professors Colin Hay & Tony Payne at speri@Sheffield.ac.uk by 28 February 2013.
Conference site http://speri.dept.shef.ac.uk/conference/