X Annual International Conference on the Problems of Economic Development in the Modern World "Sustainable Development of Russian Regions: Russia and WTO", Ekaterinburg
30-01-2013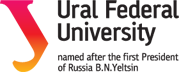 Leading Russian universities invite you to the Annual International Conference on the Problems of Economic Development in the Modern World "Sustainable Development of Russian Regions: Russia and WTO " which takes place April, 19-20, 2013 in Ekaterinburg.
The conference is held traditionally since 2004. For several years, the conference has been organized by Ural State University (merged with the Ural Federal University), State University - Higher School of Economics, Moscow; New Economic School, Moscow; Graduate School of Management St. Petersburg State University, the Institute of World Economy and International Relations of Russian Academy of Science (IMEMO), the Central Economic Mathematics Institute (the CEMI, Russian Academy of Sciences), Institute of Economics, The Ural Branch of Russian Academy of Science, and is supported by the Ministry of Economic Development of the Russian Federation. In 2013 one of the co-organizers of the conference has become Faculty of Economics, St.Petersburg State University.
It is annually attended by prominent academia from Russia as well as from abroad and has gained a status of one of the leading regional scientific economic forums in Russia.
The topic of the upcoming conference is the Russia's accession to WTO:
What are possible effects of this process for Russian regions?
What are the consequences of liberal trade policy for regional labor market and investment potential?
What are the consequences for Russian social and economic policy?
Individual applications are to be sent to the Graduate School of Economics and Management, Ural Federal University: gsem.conf@ustu.ru. The deadline is 1st March, 2013 (contact: +7 9221335201 Oleg V. Obukhov).
The deadline for application of initiative sessions and workshops within the conference is 1st February, 2013.
For further information please visit http://gsem.urfu.ru/en/home/science/conf20/regions0/