Finance and Economics Conference 2013 in Frankfurt, Germany
17-02-2013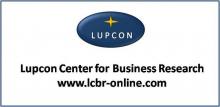 Please join us for our Finance and Economics Conference 2013 to present and discuss research from the fields of economics and finance. This year's conference takes place in Frankfurt am Main, Germany, from 4 to 6 July, 2013.
We combine the academic presentation sessions with a social program that allows our guests to get to know each other, for example during the opening reception with a regional buffet, the networking lunches, coffee breaks, or the off-site excursion in the form of a VIP Visit at the European Central Bank.
We are accepting and reviewing work on a rolling basis. However, abstracts should be submitted before March 15, 2013. You are strongly encouraged to submit your abstract as soon as possible to allow for sufficient time to settle any questions that the review panel might have.
The abstract should not exceed 200 words. Proposals may cover any topic from the fields of economics or finance. If you have doubts about whether your proposal fits, please contact us for assistance.
We notify the author(s) about the acceptance decision within two weeks of the abstract submission.
Papers presented at the conference may be published in the Conference Proceedings, if the authors choose this option.
Please submit the abstract by e-mail to Mr. Wolf (no attachments, please put the abstract directly into the e-mail message) to the following address:
Please consult the conference website for details: http://www.lcbr-fec.org
The conference is organized annually by the German-based Lupcon Center for Business Research, which has the mission to enhance the collaboration between academia and business. More details about the organization are available here:http://www.lcbr-online.com